Hi
I'm currently looking for an approach to process a batch of 'items'. Similar to classic batch order processing pattern shown.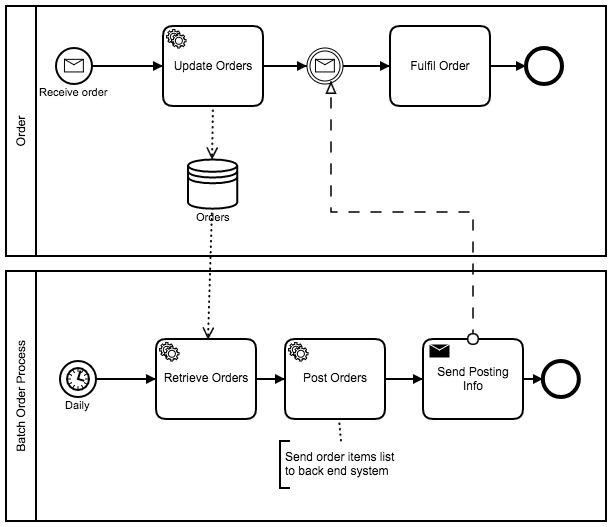 Wondering whether to implement (write line items to DB, retrieve batch and mark as retrieved etc) or use Spring Batch exposed via http APIs or use Camunda batch extensions.
I don't need to use Cockpit but am torn as to whether to invest in the batch extension.
Regards
Tom.