Suppose I have the following process: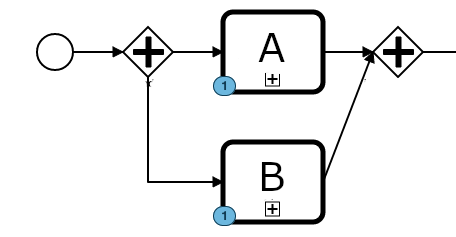 My intention is to have a listener that gets invoked once, when both A and B are finished. Therefore I attach the listener to the join parallel gateway using an end event. However, the actual behavior is that the listener gets invoked twice (for A and B each). Here's how it is implemented:
builder.parallelGateway(joinName)
          .camundaExecutionListenerClass(ExecutionListener.EVENTNAME_END, MyListener.class);

Because the event name is EVENTNAME_END I expect it to be invoked when it is about to leave the activity it is attached to (the parallel gateway). In reality, the listener gets invoked twice. Why is it?
Thank you.