Hi,
I have been reading lately a lot about business key and trying to utilize it in some of our processes.
Below is my understanding,
Business key is supposed to be unique/per process instance in the context of the given process definition. It is sort of like a replacement key for processInstanceId which can be any custom unique value to make it more user readable than processInstanceId (UUID).
I have read many topics in this forum and couldn't find answers to my questions. So please assist.
Can we set business key after the instance has been created? If so, how?
Also, according to Submit Task Form API documentation, it is supposed to be unique but I am able to create 2 process instances with same business key? Am I missing something in reading it right?
Please see below screenshot for reference.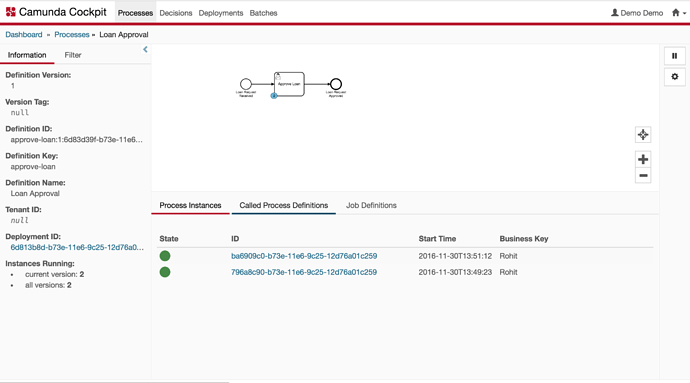 Thanks for help