Say I'm running a process definition that allows a user to report the hours they work based on a list of projects.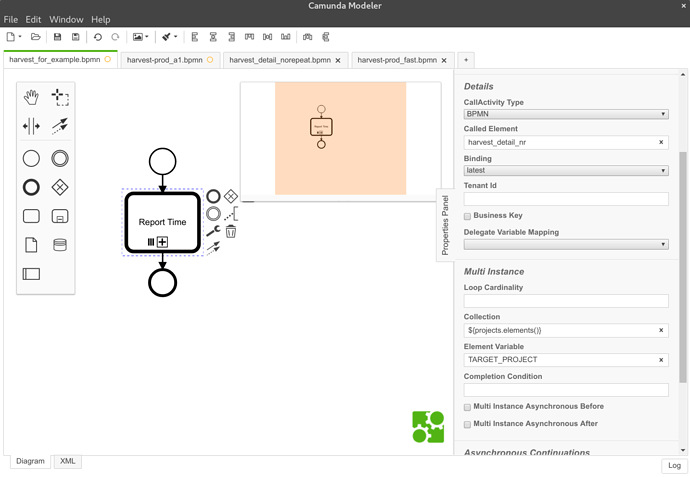 All works fine, but now I want the parent process to known which projects the user actually reported on, Basically, I want to retain projects on that list that the user reports on, and to remove the ones they don't report on.
I know I can store this information out-board, but I have a good reasons to want to keep all my process related state on the process. It seems to me a pretty common use case.
The only way I can think of solving this problem is to pass the parent process id into the sub-process and then to update the process variable in the "Send to Harvest" message task.
Is there another way?