Hello together,
while I tried some things with Zeebe (single broker and few worker on my notebook), I noticed that a broker with no active instances produces quite a high cpu load at around 5-20% (probably depending on my zeebe.cfg). When I start many parallel workflow instances, the load of the worker nodes is very low but the broker produces all the load. And I can see only around 200 workflows instances per second on my i7, which is less than I expected.
My settings:
partitionsCount = 4
cpuThreadCount = 2
ioThreadCount = 2
reportingInterval = "5s"

Can I "tune" Zeebe for more throughput or is clustering the only option? Are there any known typical bottlenecks I can prevent?
Here are some screenshots from Grafana (clean broker without load):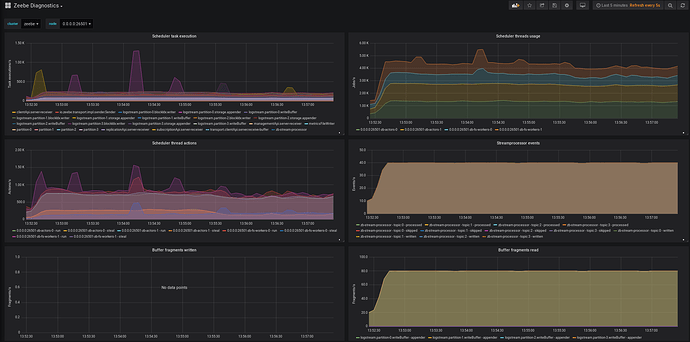 Even with a "no-operation workflow" I can get 1700 completed workflows (at max) per second: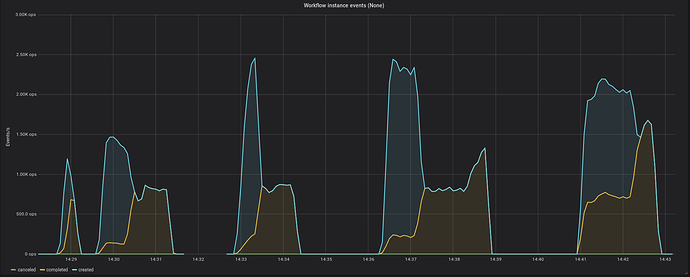 Thanks!
Greetings
Christian