I know that if you have multiple process instances of one process, a message will only get correlated to one of them.
But this also seems to be the case for when a single process instance has multiple identical message subscriptions. Take for example this diagram: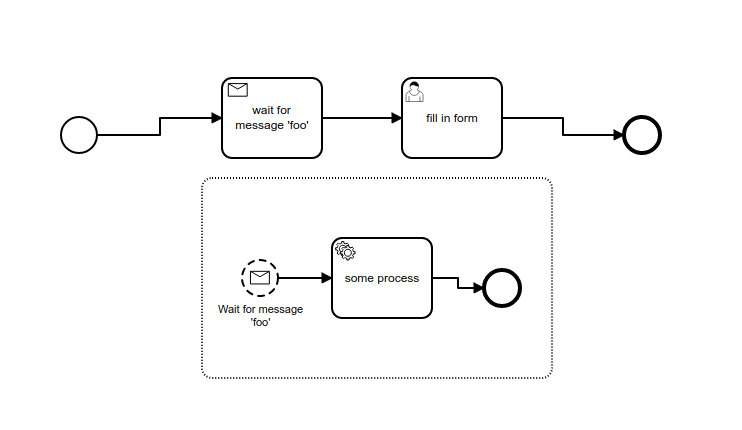 When an instance is created, we immediately get 2 message subscriptions. The one on the Receive task and the one on the non-interrupting message start event.
They are both the same message subscription (name and correlationKey). But when a I publish a message with this name and key, only 1 subscription gets correlated: the one for the non-interrupting start event. Actually, no matter how many messages I publish, it will always correlate to the non-interrupting start event.
Of course, this is a minimal example and in this minimal example I could work around it by having a parallel gateway after the receive task. However, in my real diagram this isn't so simple and I believe I have some valid use case to have one message fulfill multiple subscriptions (within one process instance).
Is there a way to achieve this?