Hello everyone!
I would have a question:
Let's assume that we have a request, and we can only run it if all of the four filters says that is okay. If any of the filters' result is not okay, lets stop the whole process and send an e-mail to the customer the his request is not feasible. I drew a sketch about it: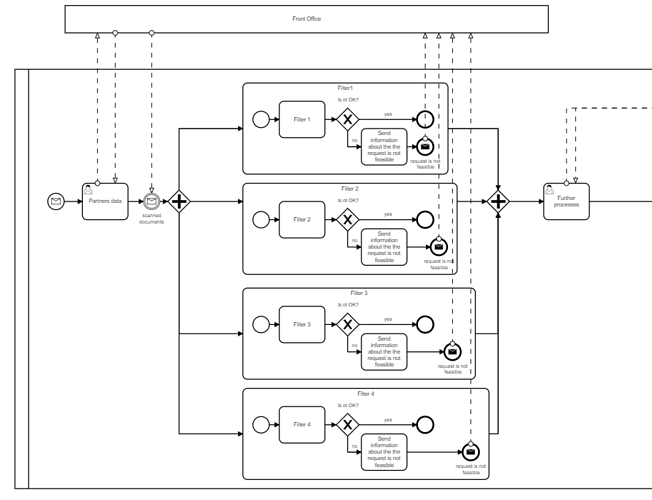 What do you think, this solution is usable?
Thank you for your help once again in advance!