Hi,
I am looking into a use case which seems to be rather simple. In many cases employees need to confirm something. E.g. we send out an Email with the context and the employee needs to press a YES or NO button. There are many ways to implement this.
But I am wondering how to realize this with a tool like Camunda if considering additional features. E.g. the user may want to correct his answer by clicking the second button within the same Email.
Is there anyone of you who built something like this? And if so, how? Perhaps like this: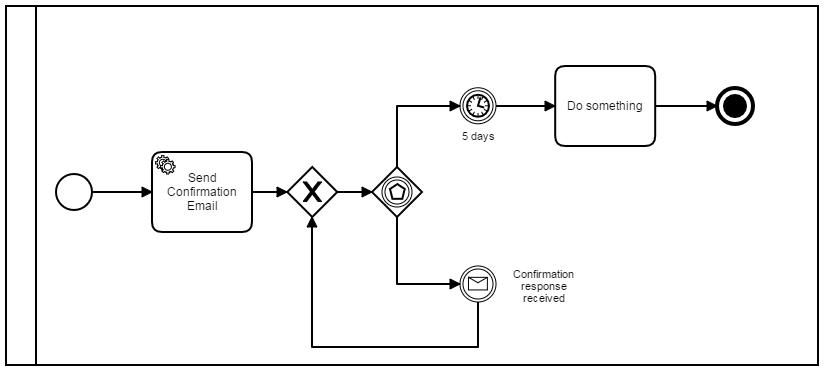 Would be very interested what you come up with. As well what to do in terms of tractability of responses, e.g. sometime it will be required to look who did what choice and when. I guess this can be read out of the logs?!
Btw. this will not be an survey tool.
Thanks,
Ralf