The idea was from this old post above in this topic which was yours:
So what pub want to do is set the **assignee field** to the collection variable in the multi instance and then set your collection to be a array of usernames.

Each task that gets instantiated will be assigned to one of the users.

Did you review the forum post link I provided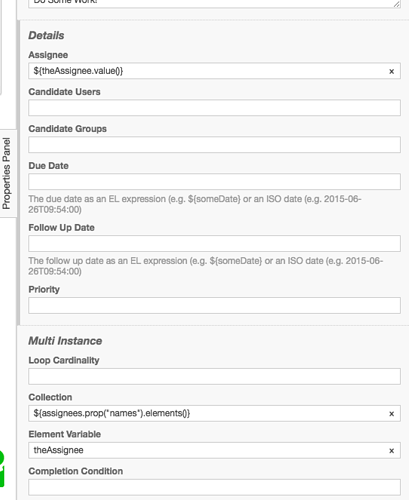 In my current example the list of items is coming from the form and the list of names (representatives in my case) is coming from the script task if I am correct.