I have created a Process-model (in camunda Modeler ) to do "Loan-approval" ,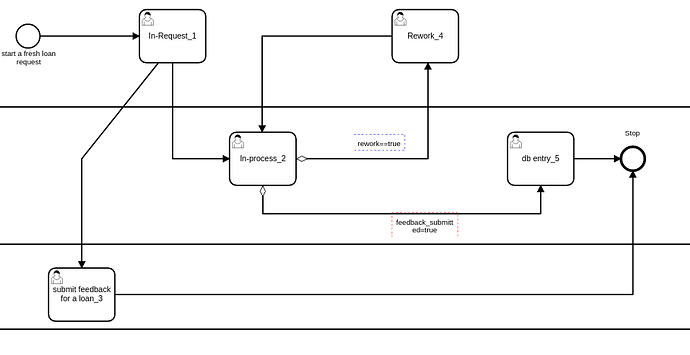 I am trying to use the RestAPI to complete a task which is at Stage -2.
As per my understanding , the Camunda-engine must do a check of(feedback_submitted==true) , when I submit a task .
But , whenever I complete a task , it goes forward (for both the values true and false ) .