I have a user task for document collection.
The business requirement is:
The back office needs to be able to scan and upload documents while also having the customer documents which are emailed in automatically attached to the process.
There are several predefined (signed forms, etc) types of documents and perhaps some adhoc ones (utility bill, etc).
An email may have several documents attached
There may be several emails over time.
The third party system (VP in the diagram) that is receiving emails, stripping the attachments and calling Camunda REST. What I am trying to achieve is to pass a reference via the REST messages API of the document which then gets retrieved from the third party and stored in Camunda.
There could be variable amount of these documents (PDF files) and I would like to store them as a collection in a process variable of type Map.
I am using these references:
This is a part diagram of my process: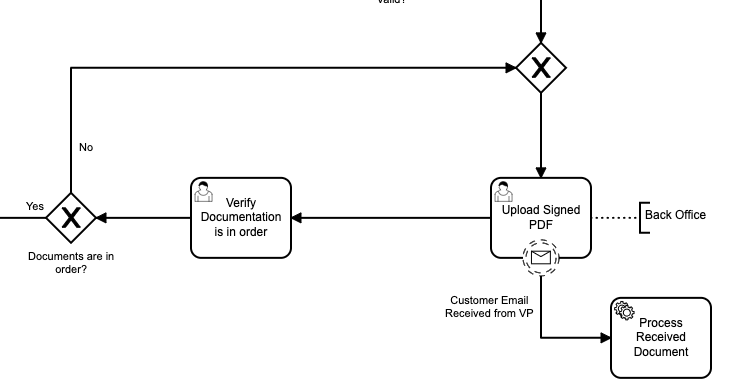 I need several things:
How can the REST messages API pass a temporary reference/id to Camunda which can then be added to a map/list variable.
Is not possible to store a File type variable as a value part of a Map type process variable?
Is there a better way to do this?
Thank you