Finding your way around a new tool is sometimes hard. To help with that, we rolled out a new search functionality that is available in Camunda 8 SaaS under the Console component.
This new search functionality allows users to navigate to:
Between apps, actions, and tasks (e.g. Go to the modeler, invite users, API clients, etc)
Camunda project assets (e.g. BPMN, DMN models, clusters by searching for the name)
All entries in the Camunda forum, documentation, and public GitHub repository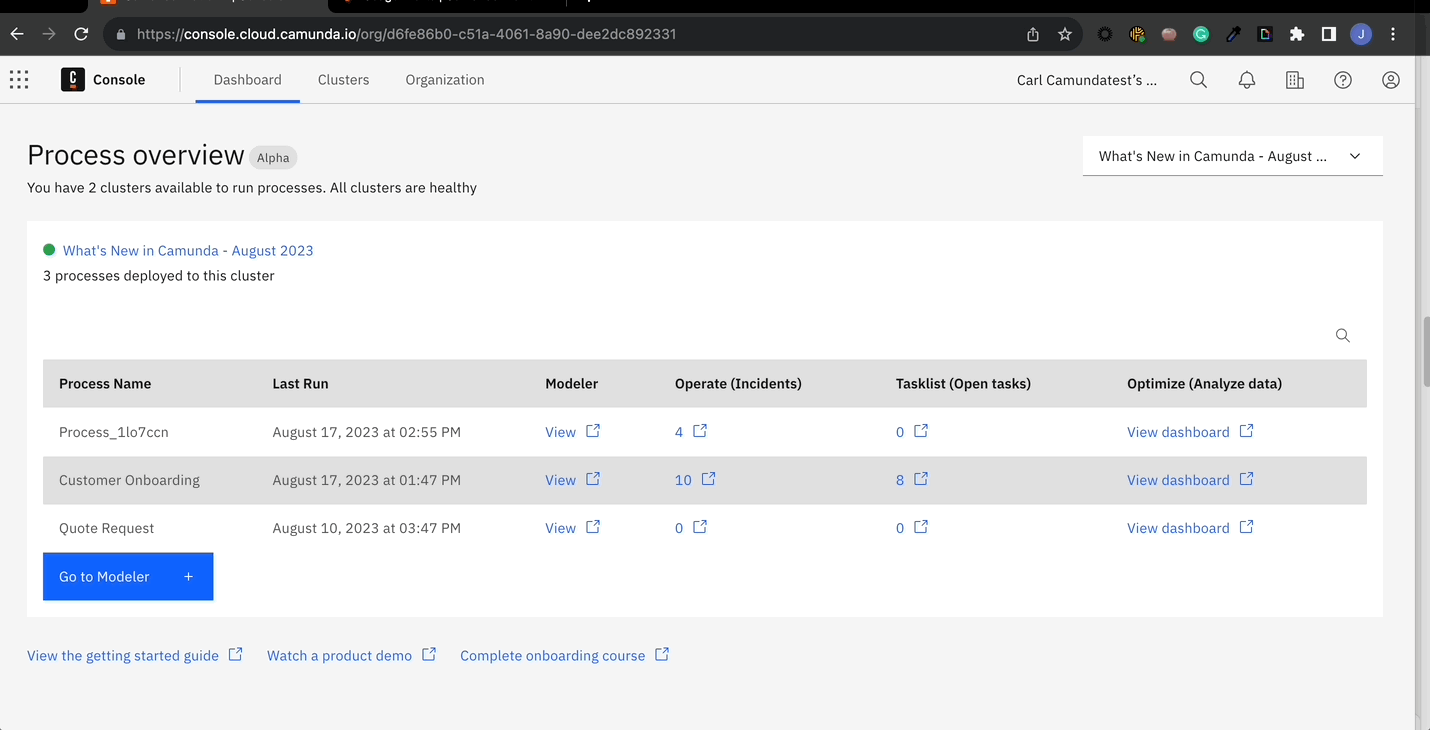 You can open the quick search by pressing ctrl+k or ⌘+k or click on the magnifier on the top bar
Tips
Type > to execute an action in Console. By using # as a prefix you search only in docs.
Use ▲▼:arrow_forward: to navigate results.
If you see a symbol on the right-hand side there is more to see.
If you want to select a result, just press Enter.
If you have any feedback, ideas, or suggestions, feel free to leave your feedback in the comments below.