hi all:
I have three verify work in pararal. if one need update, it will return to submit form.
here is the state of one approve, one need update, one haven't verify.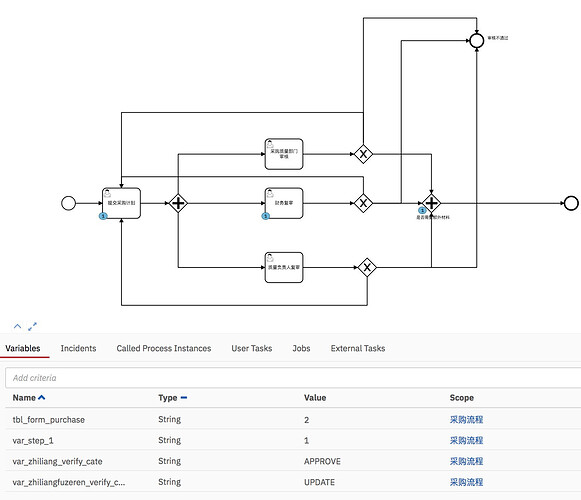 when resubmit, all approve, it stuck at pararal gateway with two activity.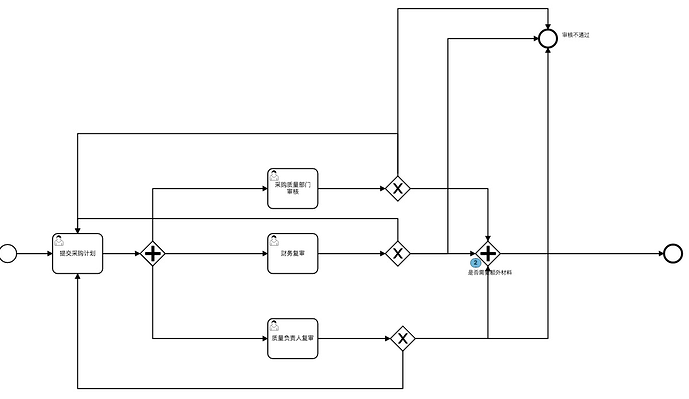 Process_purchase_test.bpmn (14.6 KB)
so why and how to fix?