Hi,
I'm stuck with my process. Below I present a part of the whole process, but my issue is presented in this diagram.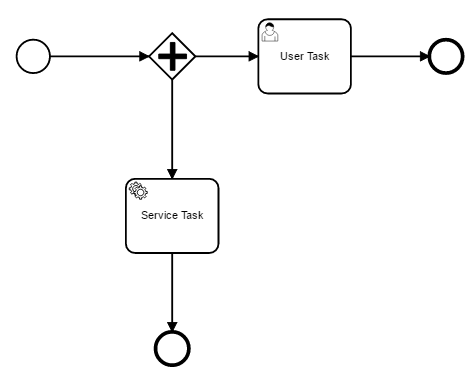 Behind the parallel gateway I have one Service Task and one User Task. In the service task has been configured retry mechanism R10/PT1M. And the service task does an integration over SOAP. The service task is Asynchronous before and exclusive. I can't set exclusive=false, because of OptimisticLockingException. And this requires additional mechanism checkig if the integration has been completed (Camunda retries the task when OptimmisticLockingException occured)
In a case, when the Service Task fails, the retry mechanism blocks the process for a 1 minute. If in this time I call the method
void complete(String taskId, Map<String, Object> variables); from TaskService,
the user task will start with a long delay, e.g. about a minute.
Unfortunately, I need it without any delays because the user task is the part responsible for communication with the user in the browser.
I will be grateful for any hints on how to solve it.