Hi,
All of the cases about BPMN Error events I've seen are attaced to Service or Script Tasks (or Call activities/Subprocesses).
My case is to attach an Error event on a User Task.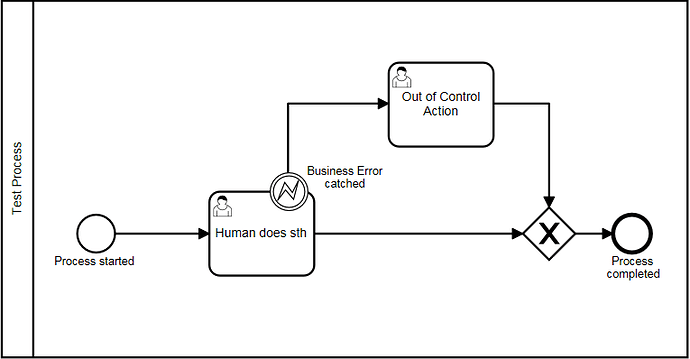 While the User Task is active, I have an active websocket connection in the process to receive messages.
In a case of a business error, I want to trigger the boundary error event.
In my Java code that I catch the websocket messages, I can call the
"throw new BpmnError("task_failed_code", "User Task failed!");"
but it doesn't trigger the boundary event. Also, what if I run many instances of that process? Which error event will be triggered?
Are boundary error events "active" when the Task in which they are assigned is also "active"?
Thanks!