Hi! I've just figured out how to integrate camunda REST API and Webapps into SpringBoot app. My aim is to use this app as a part of my micro-module system. I'm expecting calling this system for starting processes (done by using camunda REST API) but also this system (it's running processes) calling other our services REST APIs.
We don't really like the solution from the tutorials with generating those calls as separated projects (java, js,etc.).
I've tried to implement smth like this: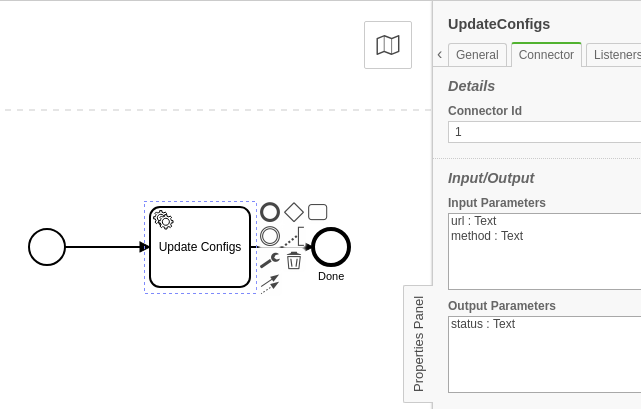 but getting this error: org.camunda.connect.ConnectorException: No connector found for connector id '1' , 'cause actually don't understand what id it needs.
The dependencies I'm using:
compile group: 'org.camunda.bpm.springboot', name: 'camunda-bpm-spring-boot-starter-rest', version: '2.3.0'
compile group: "org.camunda.bpm.springboot", name: "camunda-bpm-spring-boot-starter-webapp", version: "2.3.0"
compile group: 'org.camunda.bpm', name: 'camunda-engine-plugin-connect', version: '7.8.0'