Hi All,
I am fairly new to world of Camunda, I am stuck while working with embedded forms. Hoping if some-one can help me out. Using camunda in spring-boot
Issue : I have a bpmn , where one task is using embedded-forms. Its pretty straight forward nothing complex. While running a process instance from tasklist UI, I see error while claiming that user task.
Error : Form failure: Unsuccessful HTTP response
I have used "@EnableProcessApplication", I have placed html inside "src/main/resources/static/forms", and bpmn inside "src/main/resources".
Springboot snip :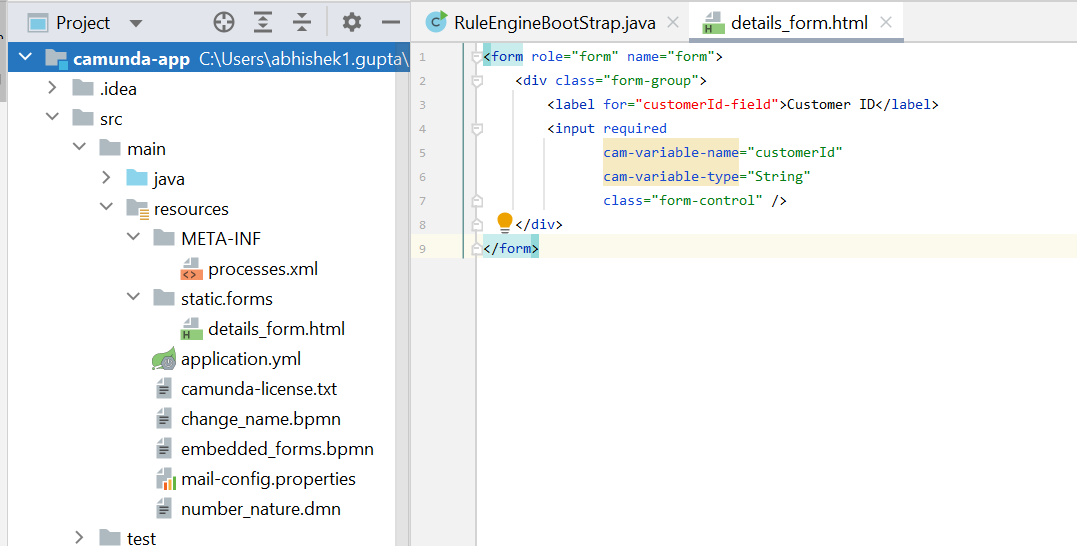 Error snip :


BPMN snip :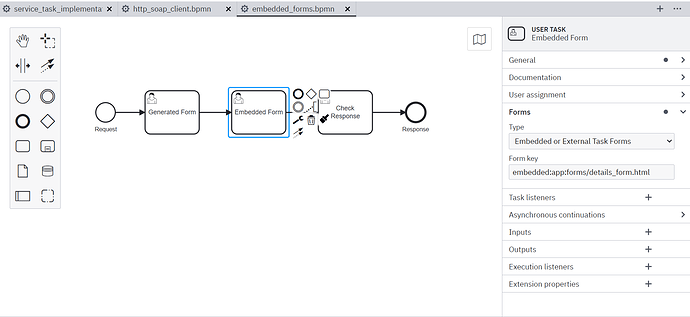 BPMN file :
embedded_forms.bpmn (4.1 KB)
Thank you