Hi ,
I am trying to set up Microservice orchestration by referring to the (Getting started with microservice orchestration | Camunda Platform 8 Docs) document . I followed each and every step of this doc but I am unable to integrate spring boot Worker with the Camunda deployed process instance .
While executing the Worker class , I am getting the below exception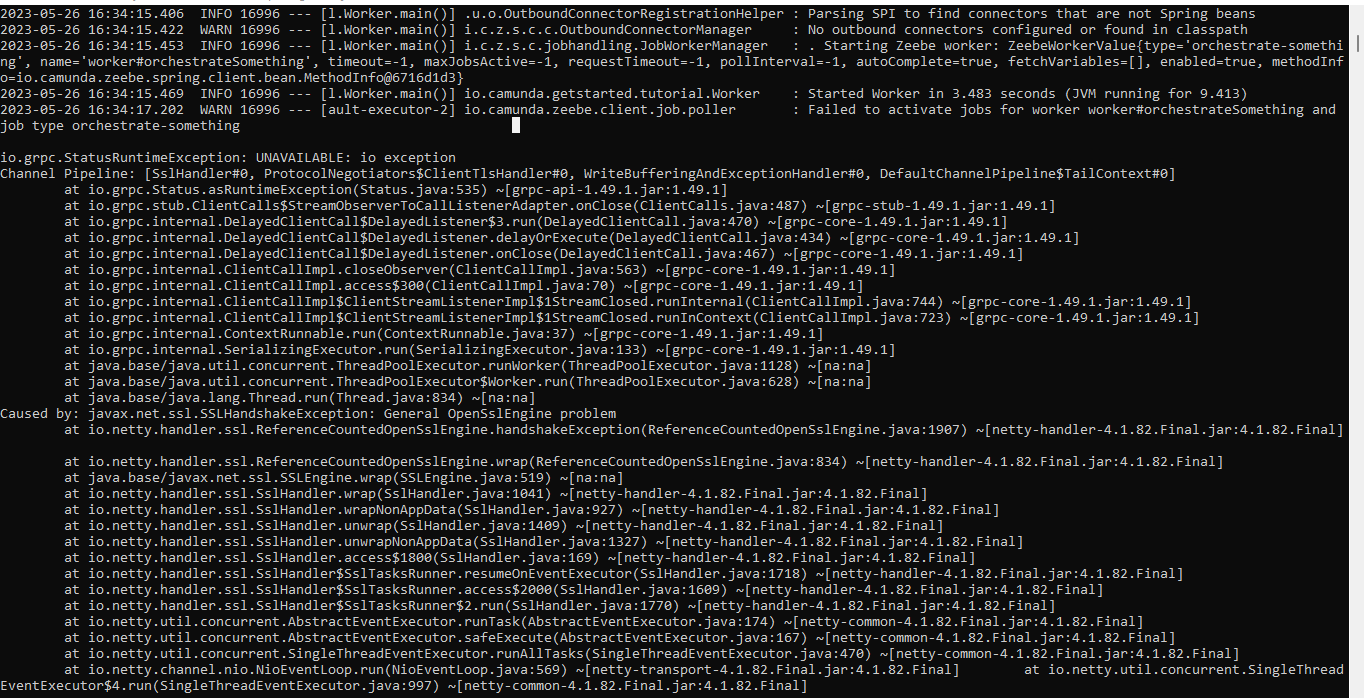 It is unable to find valid certification path to requested target.
Could anyone please advice on this ?
Thank you
Abhinav Chowdhury