Hi Camunda community,
I am using Camunda desktop modeler to make bpmn diagrams.
I want to add variables that can be read on the operate application at the end of the process.
I tried adding outputs on my end event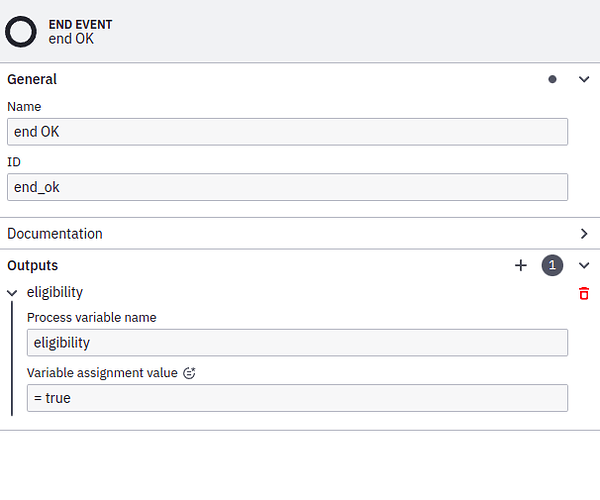 But it seems that the variable named eligibility is in local scope and then is not visible at the end of the process according this documentation :
Variables | Camunda Platform 8
Can you help me with this issue ?
Thanks a lot.
EDIT : The only way I found is to create a worker that takes inputs and send it to zeebe as global variables
Blockquote
@ZeebeWorker(type = "setInputsInResponse", autoComplete = true)
public void setInputsInResponse(final ActivatedJob job) {
log.info("Invoking setInputsInResponse with variables: " + job.getVariablesAsMap());
zeebeClient.newSetVariablesCommand(job.getElementInstanceKey()).variables(job.getVariablesAsMap()).send().join();
}