Dear Community Experts,
I am new to Camunda and was trying to model a process with Intermediate Message Catch Event. In my Camunda Modeler Desktop App, I am not seeing the input field to configure correlation keys upon adding a message. Please refer to the attache image for your reference.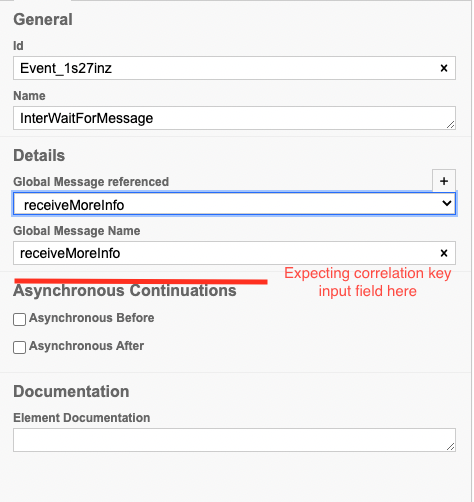 Can you please help.
Thanks,
Ankit