Hi,
I get the following error when I try to execute an inline python script.
"Can't find scripting engine for 'python': scriptEngine is null".
Also attached is a snippet of the inline python code and configuration that I did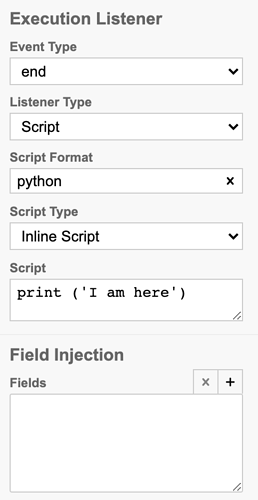 Also can someone point me to examples of using python with camunda. I could not find great resources online.
Thanks