Hello fellas,
I have an issue with Camunda deployment. Everything work fine but REST engine. By some reason, I cannot access it (having 404 HTTP error "not found"), please see an image attached.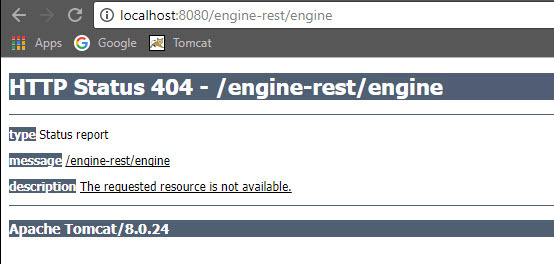 Can you suggest what could possibly be wrong?
I have installed Camunda from Pre-Packaged distribution, latest version.