Hi camunda folks,
I have implemented custom search plugin similar to code/snippets/tasklist-plugin-easy-search at master · camunda-consulting/code · GitHub.
I can login to the Camunda UI after the implementation, can access dashboard, cockpit but when I try to access tasklist I am being redirected to login page on a loop.
In dev tools I can see a api call to access search.html(part of the plugin added) and returned with 401 response.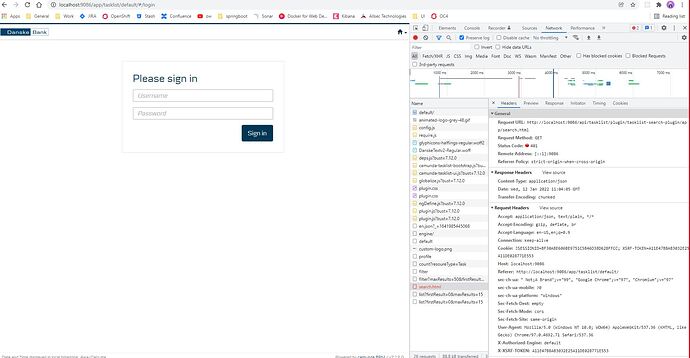 Any thoughts on this?