Hi,
As in my projects in Camunda 7 I want to create my own Tasklist application.
In Camunda 7 there are an API to get the active tasks per process instances.
In Camunda 8 I think the corresponding API is the GrahpQL API.
As per documentation, any request to GraphQL must have a token sent as Bearer.
I tried to get one access token as here: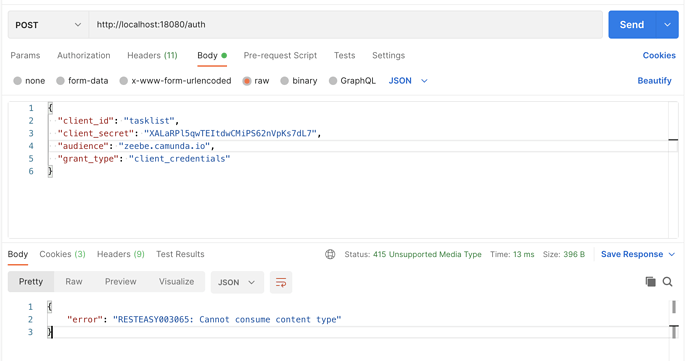 But I get 415 Unsupported Media Type even the ContentType is application/json in the request.
I searched everywhere but no solution.
My stack is a self-managed docker-compose Camunda8.
Does anyone has an idea?
Thanks,
Valentin