Hi, I'm new to Camunda and I'm trying to send and receive a message between different pools in my model. I have successfully sent a message, the problem is that I cannot seem to get the message back from the other process.
I'm keep getting the exception: .MismatchingMessageCorrelationException: Cannot correlate message 'myMessage': No process definition matches the parameters
Even though I have an awaiting process with a unique business key on an event which is waiting to this specific message:
Here is my calling code back to the process:
execution.getProcessEngineServices()
.getRuntimeService()
.createMessageCorrelation('myMessage')
.processInstanceBusinessKey(businessProcessKey)
.correlate()
And my model looks like this: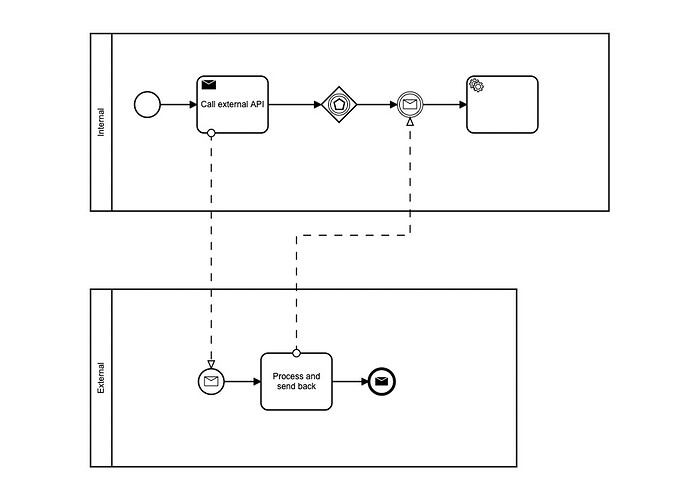 Thanks for the help from advance.