Hey guys.
We should change the default behavior or data flow on output mappings. The typical usage is that a task provides additional data, so the data handed in should be merged with the existing data. This is the behavior we also know from the Map in Camunda BPM 7. This is pretty intuitive and allows to work without data mappings for most use cases.
The current default (0.7.0) is that the payload is overwritten if you hand in data on completion of a task. This is seldom what you want to have in my current understanding of the use cases.
In the example I currently do it requires a lot of dumb mappings, as every task adds at least one attribute to the payload. But then I have to do a lot of these things:
<zeebe:output source="$.pickId" target="$.pickId" />
It is especially annoying as I have to know the names of the attributes now in the BPMN.xml - I shouldn't (in my case).
When I checked an example Ryan is currently doing I saw the same for basically each and every service task: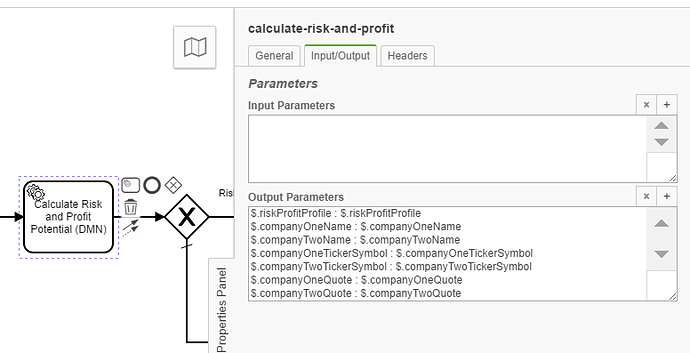 So my vote is clear to change this behavior asap - or a least provide a configuration attribute to allow a simple JSON merge much easier (and check it by default in the modeler :-)).
WDYT?
Cheers
Bernd