Hello,
Currently Cockpit is showing a list of all the failed process instances of a process definition for each Deployment Version separately like below: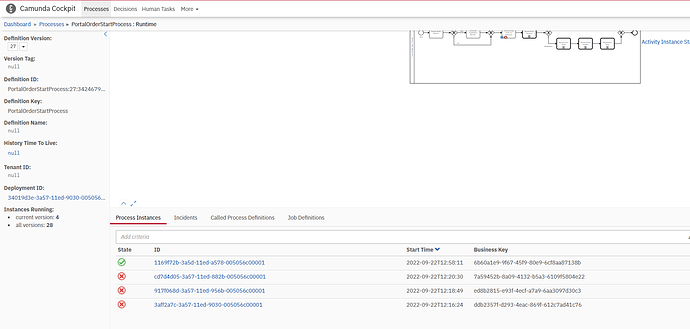 Is there a way I can show all failed instances of all versions in a list? I'm trying to find a way to make it easy for operational users to see all failed processes, without having to pass through each deployment version.
If this is not possible, are there any simple workarounds? Or should I create a custom UI for these needs?
Thanks in advance,
Nick