I have been looking at different content publication models, and state machine concepts continually come up. But curious to know if there are patterns for state-machine-style usage.
I am not trying to exactly create a "state machine", but more looking at how some of the state machine flow concepts can be applied to workflow.
Example scenario: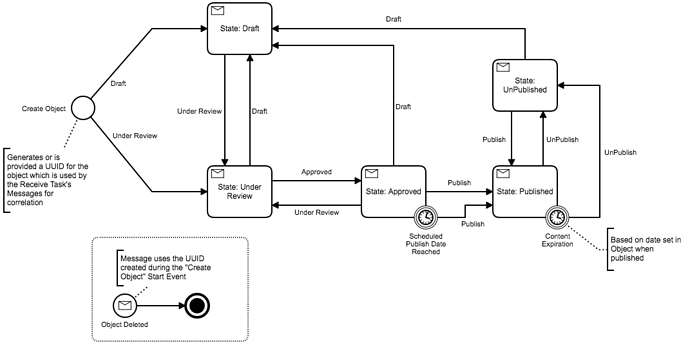 I used something like the workflow of content being published (say on a website). Someone initially creates a content object (the start event) and sets the initial state of the content. Then based on received messages from the client, the state would be updated.
I have tried to keep the picture as simple as possible, so there are certain aspects that are inferred that you would add in practice.
Is there a better way to model this? Other patterns? People's thoughts?
Thanks