@wints @philipp.ossler, I was trying to understand what problems zeebe can resolve.
Also referring the writeup:
https://zeebe.io/what-is-zeebe/
We have multiple microservices. Lets say, we have built around 5 major workflows using camunda for each microservice, where each workflow is modeled using various bpmn notations like message task/user task/ timer events, error events/Embedded sub process, etc.
In this use case, how zeebe fits?
Do we have to migrate all camunda workflows to zeebe which has usertasks/message recieve tasks which is not available in zeebe.?
Or By using Zeebe just integrate the microservices, and let the individual microservices use their own camunda workflows?
I'm considering below use case, please correct me if i'm wrong.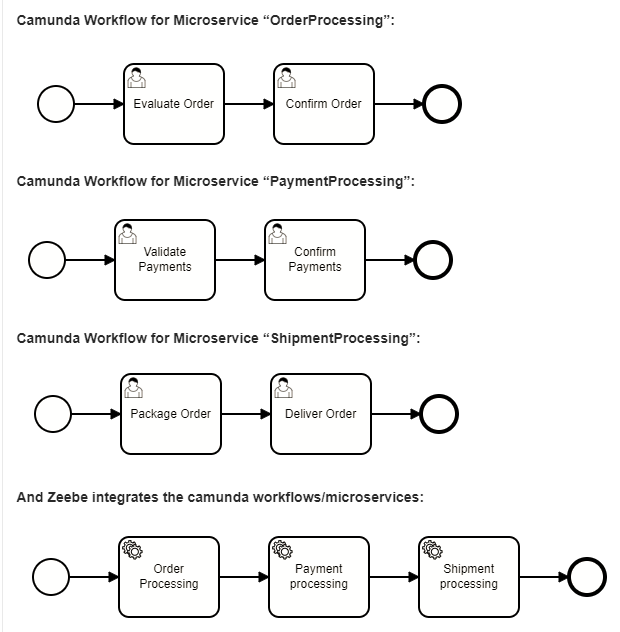 Each step in zeebe will execute respective camunda workflows to handle their job?