Hi I am trying to end a subprocess with a throwing event coming from the calling process.
(SEE Screenshot)
But using Escalation event doesn't seem to work.
Signal event works but as it is broadcasted on all processes it stops subprocess of other running process instances, and that is not what I want.
Let me know if you know to get the same result designing it in another way.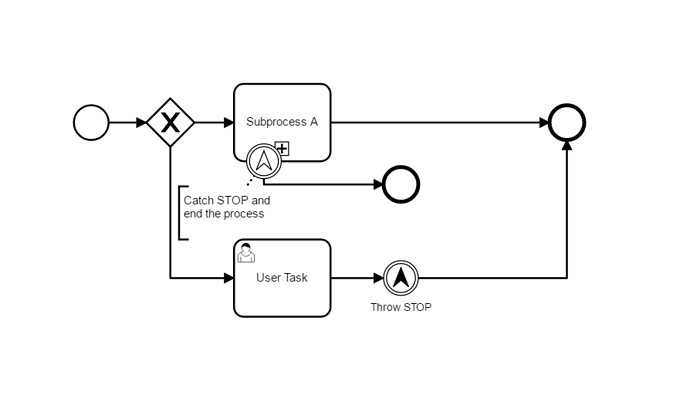 Thanks