Hello my dears!
I have the following situation below:
I have this service task which is an http-connector, which makes a call to an API.
I set her Retry Time Cycle as R3/PT5M to repeat 3 times, once every 5 minutes. My idea is that the API is called 3 times and if the call still fails, then the flow is sent to the Error Boundary Event as shown below: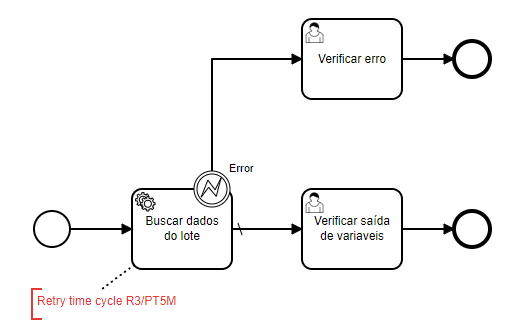 What happens today is that, even setting the 3 retry attempts, the flow is still being thrown to the Error Boundary Event on the first attempt.
The way I found to do it was this one below, but I don't think it's the right way (the logic that I put inside the Error Event I described in the image below.):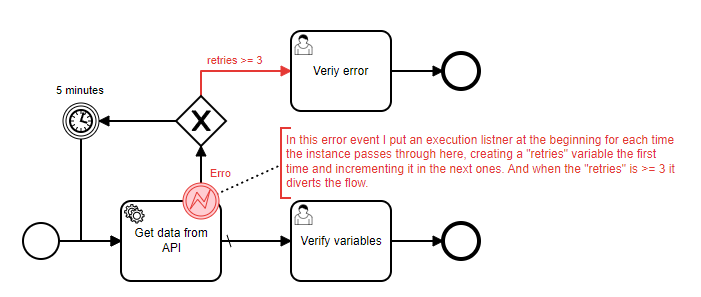 If anyone has any suggestions I would greatly appreciate it!
William Robert Alves