Hi,
I am new to Camunda and trying to achieve some good design for one of the problem that i have now.
the scenario goes like,
Start the process execution with incoming message
Do the first step in service task (external spring boot and java)
Event gateway waiting for the incoming message for secondStep and thirdStep. Once the secondStep is done. go back to gateway for third step. Once received thirdStep incoming message stop the process.
If the incoming messages are not received in the gateway, write to reporter (external service task) for daily for twice (2days). On 7th day write to reporter (same external service task).
If the messages are not received till 30th day End the process.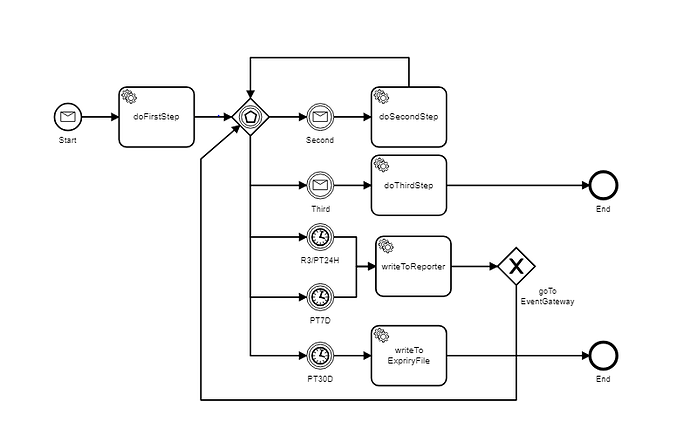 Please suggest if I am on right way of doing. Please suggest any better design.
Thanks,
MJPK