While designing a bpmn diagram, by default we set the attributes as true for Executable and Startable as given in below diagram.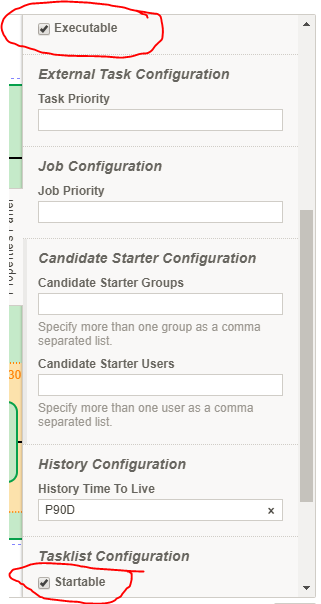 What happens if I set false to both attributes, in this case how process engine handles the bpmn model?
We can still start process instances for the process definitions which is false for both Executable and Startable ?
And what happens if i set false to either of the attributes?
What are the differences between below phrases:
1. Private Non-executable (internal) Business Processes
2. Private Executable (internal) Business Processes
3. Public Processes