Hello!
Could you help me, what is the best way to interrupt an external task handler execution?
Example:
I have the process like that: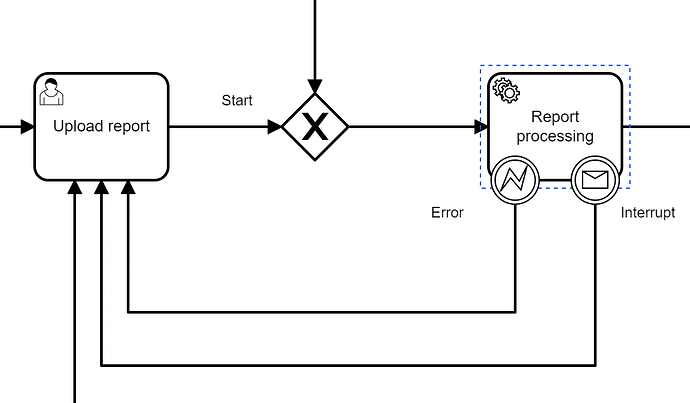 "Report processing" - external task, which is handled by another microservice "m" (implementation with starter External Task Client Spring Boot Starter | docs.camunda.org).
I want to interrupt not only the business process execution (complete external task), but interrupt the thread, in which the "m" work - stop processing inside m.
Is there a standard/event-based mechanism or something else?