Hi all,
My current architecture is like this: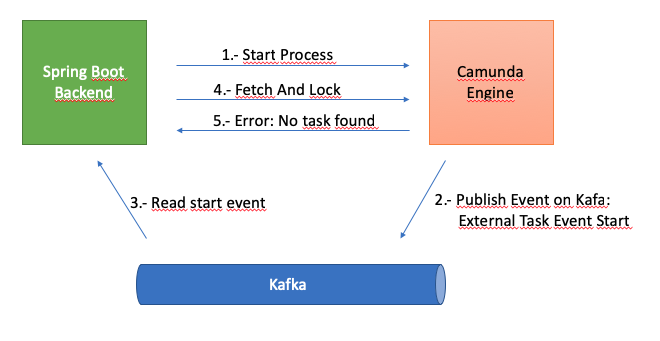 Spring Boot application start a new process vía API.
On camunda instance, I have a plugin which publish every external task in Kafka.
Once the first external task starts, Camunda publish an event in Kafka, Spring Boot application try to fetch and lock this task, but I receive and error due there is no task.
If I open the cockpit, there is already a task, but I'm thinking maybe, the event is published too fast, and the task is not yet created, even if I already have the event in the application.
Could be this possible? An event published before the external task is created?
Thanks!