Hi everyone,
I am working with external tasks using the Java org.camunda.bpm.engine.ExternalTaskService::fetchAndLock(int maxTasks, String workerId, boolean usePriority) method to fetchAndLock tasks.
I set the usePriority parameter to true to fetch based on priority but it seems to ignore it.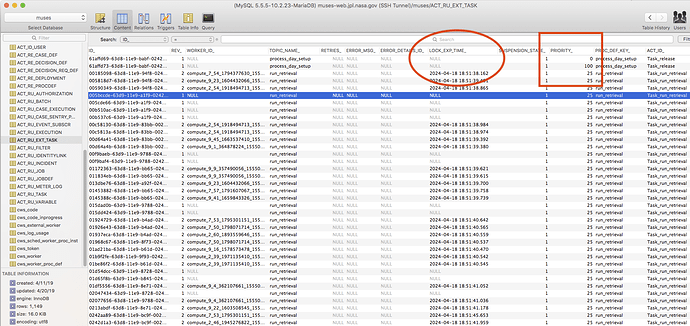 Here is a screen shot from Sequel Pro showing the ACT_RU_EXT_TASK table with the priorities set. It should be picking up the one with 100 first right? Why is it not being locked? Am I missing something? My Camunda version is 7.10 and my database is in MariaDB 10.2.
Thanks,
Jim