Hi Camunda Community,
first time poster here

I am currently modelling a process for my Bachelor Thesis and wanted to provide feedback.
Is it possible to use a subprocess and pass all my values as "Call by reference" instead of "Call by value"?
My use case is that I want to check the status of a variable throughout a few hierarchies deep. Every time the variable changes a Subprocess on the highest level should be triggered .
I tried my best to find a workaround but couldnt actually find one. After talking to my Professor he told me that this was not actually possible without creating such a supervising event-subprocess in every hierarchy.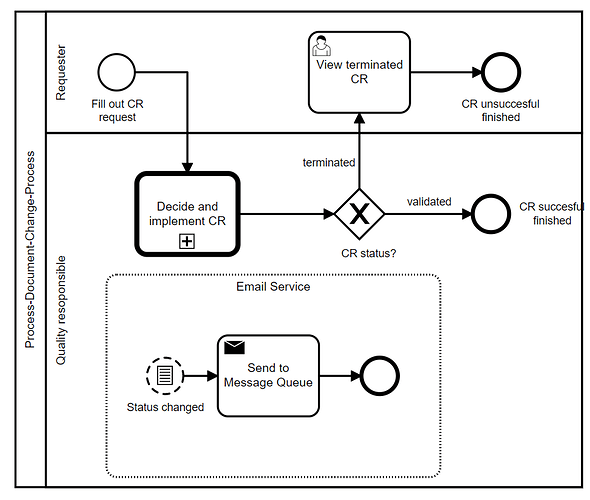 I hope somebody has a solution to my problem or at least I could provide some feedback