I'm wondering if the following is possible: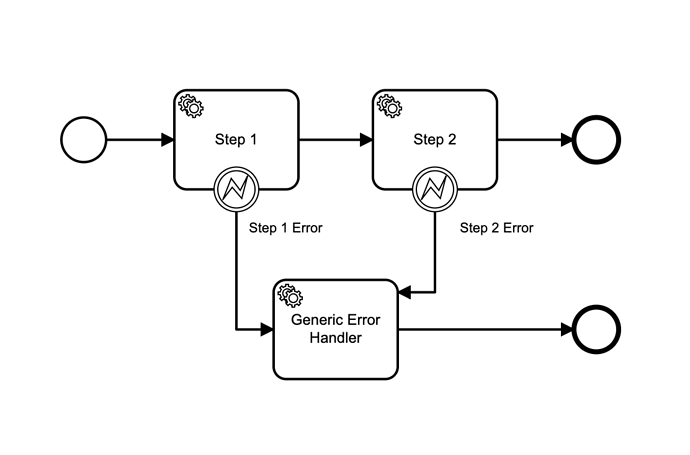 I would like to be able to define one service task that can handle defined boundary event errors and process them based on their error code.
But from using the Zeebe C# Client and reading the docs I can't see:
where the error code would be available within the Generic Error Handler service task?
or
how the process variables could be updated to include the error code before it is thrown in Step 1 or Step 2?
or
if there's just a better approach within zeebe?
Thanks