Hi all,
I'm still new and in the midst of exploring Camunda Cloud. I'm trying my API connection to Camunda Cloud by sending request to this endpoints to create a cluster = 'https://api.cloud.camunda.io/clusters'.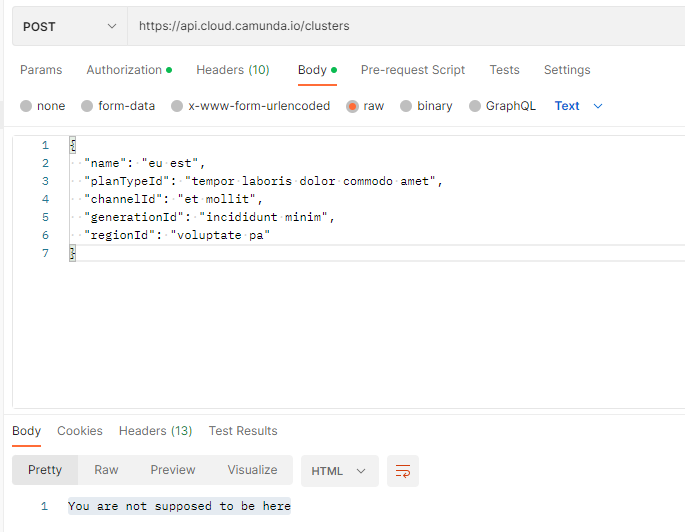 I have included my authorization token in the header. But I got this response "You are not supposed to be here". What is the important steps I've missed?
Any help much appreciated. Thanks!