Hi,
I'm trying to integrate a DMN in a collaboration diagram BPMN. When I run the process in the Camunda platform 7, I have an error
An error happened while submitting the task form :
Cannot submit task form e10dddab-2adb-11ed-be8f-74782729eca5: ENGINE-02004 No outgoing sequence flow for the element with id 'Gateway_088mdoi' could be selected for continuing the process.

Below the screenshot of the BPMN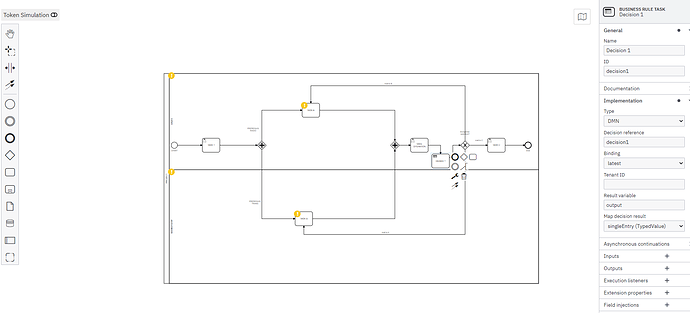 Could you explain me where my configuration is wrong?
Thanks