Hello! I'm trying to start simplex project in Camunda Modeler (only one User task). Deploying was successful. In Cockpit i can see two files: form - bookForm.form and model - test1.bpmn.
test1.bpmn (2.6 KB)
bookForm.form (461 Bytes)
About form: Type - Camunda forms, From reference - bookForm (= id of form), binding- deployment. But, i can't see form in Task list: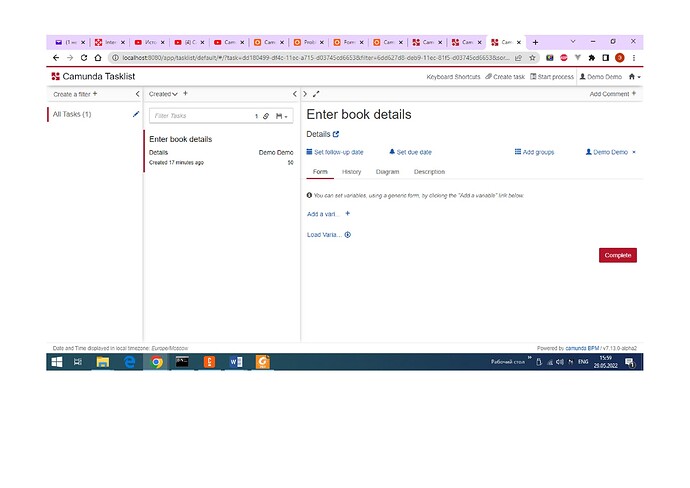 Where is the mistake?