Hi community.
I am deploying self-managed Camunda 8 with our Apex (Oracle) application.
Right now I want to use the java library (Maven Central Repository Search) and I am trying to upload the java library to my database Oracle 19c with the "loadjava…" command line
I'm getting a lot of errors and I can't access the code.
→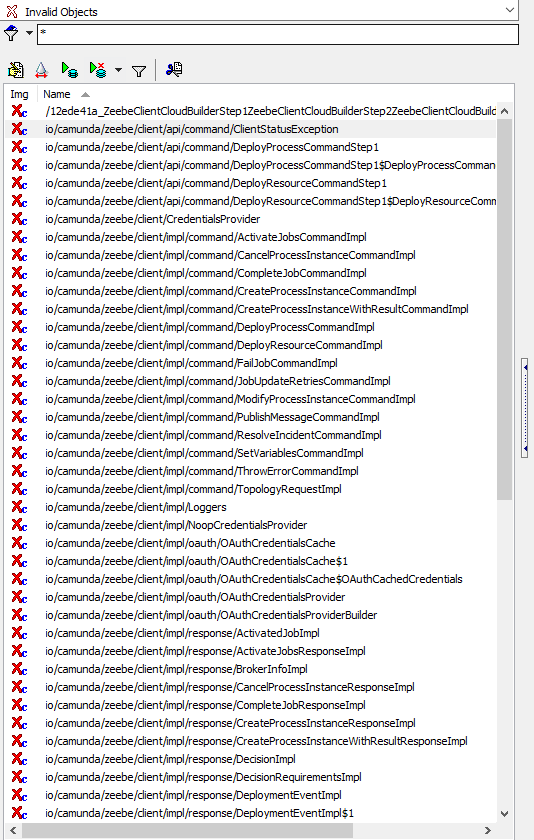 Can someone help me with that? Or maybe some other option to use zeebe-java-client with pl/sql language into Oracle database ?
Thanks in advance