Hello guys.
Here is my process definition image.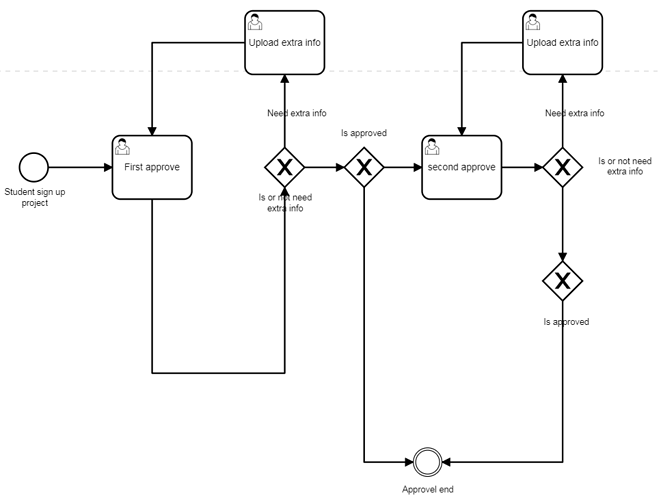 I have a strange demand.
I what move the running activity to the usertask or servicetask of I .specified
Let me with the process definition image to introduce what is actully I what to do.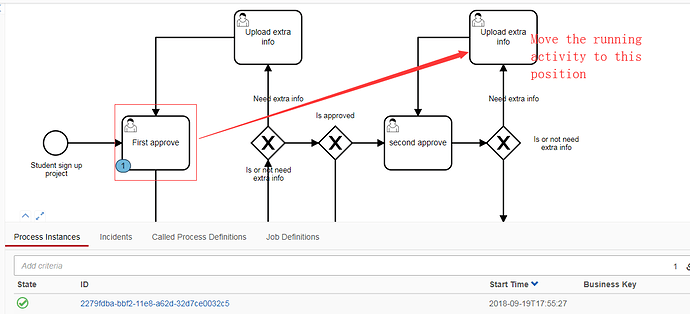 Move the running activity of the user task of First approve to the user task of Upload extra info.
Any thougs ?