Hello,
I'm creating a User Task with a form where I would like to be able to pass a process variable into one of the properties of one of the fields.
I set the variable in a Service Task that runs before the User Task, using delegateExecution.setVariable("options", "some-options");
Then in Camunda modeler, I'd like to define this variable so that when the task is running, the property value would get resolved.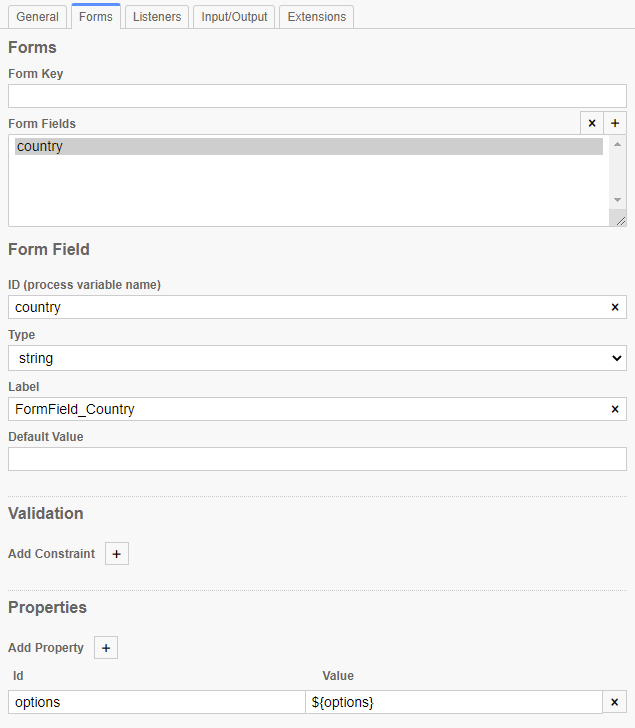 Would such a thing be possible?