Hi to everyone.
I have been trying to find a way to implement automatically a task in my process.
This is the 3rd task (Budget Coverage Control) in my diagram.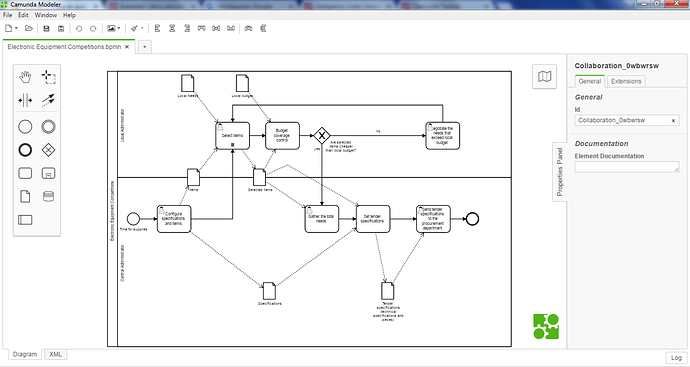 In this task, I want to make automatically a simple calculation from the previous multi-instance user task (Select items) and to compare 2 values: The calculation result and the Local budget. I want to make this check for 5 different users. So, based on the result of this comparison, I want to take a decision (XOR Gateway in my diagram).
My issue is that I don't know which type of task (Service or Script) and which method is the most appropriate for my scenario as I am not so experienced.
Could anyone guide me on this please? Is there a similar example on Github or somewhere else which I could advise?
Thank you,
Steve