Hi
I drew the following model:
diagram_2.bpmn (10.4 KB)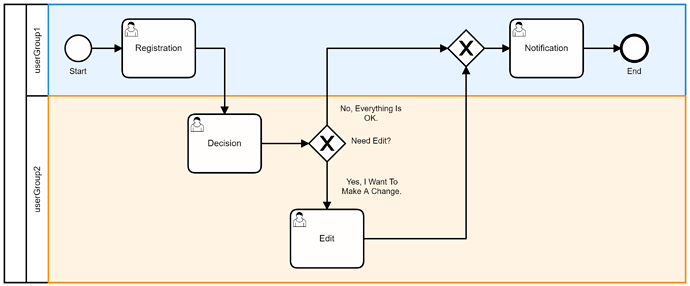 As you realized:
a) one of the members of userGroup1 registers some information.
b) one of the members of userGroup2 makes a decision about that information which the decision has two options:
b-1) everything is fine and the process goes to 'Notification' userTask.
b-2) the member of the userGroup2 wants to edit the information registered by the member of userGroup1.
In this case, I want to assign the 'Edit' userTask only to the user who makes the decision to edit the information.
But I don't know how.
I'll be grateful if you guide me.