I am currently trying to embed a form in Desktop Modeler 5.2.0 for BPMN (Camunda Platform 8.0). I can't find a way to add the form to my user/human task. Is this no longer possible with the Desktop Modeler, since the documentation also refers only to the web version?
The supoort could not help me and referred me to this forum, unfortunately I did not find the point here.
I found the following two instructions in the documentation:
I can't execute the following step in Desktop Modeler:
On the right side of the selected user task, select the blue overlay with three white horizontal lines to open the navigation menu.
Because the blue with three white horizontal lines is missing (see image).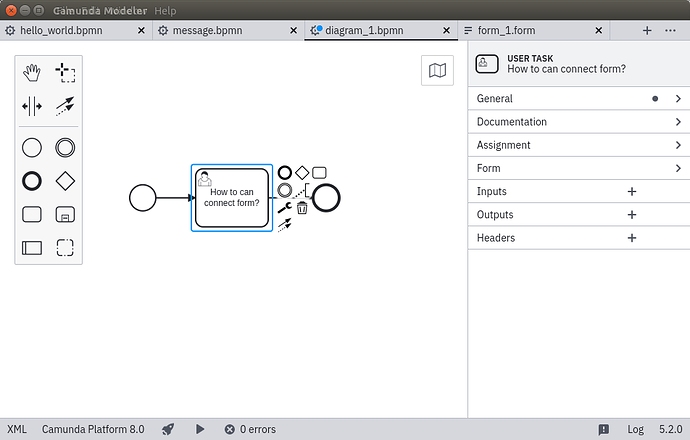 Is there any other way except to paste the JSON?