Hello all,
I have downloaded the Camunda BPM run open source platform in a Tomcat edition.
What I am trying to do is to change the id and the password for the access.
Being more specific, following some videos on Niall's tutorials on Youtube, I need to find a file with name "default.yml" and change the credentials. In my tomcat edition, this file does not exist.
The file looks like this: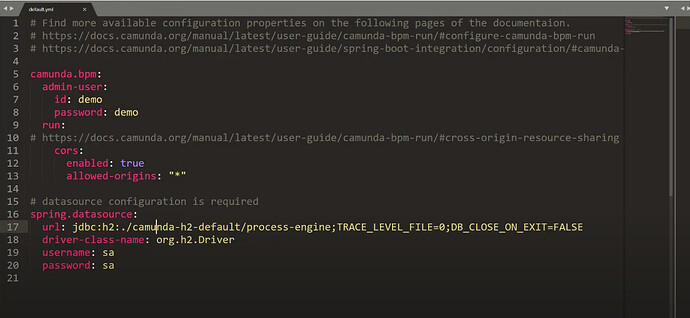 If you could help me on that, I would appreciate it.
Cheers,
Nikos.