Hi Team
My zeebe version is 0.21.1 and spring-zeebe-starter is 0.6.0.
During system running, I got a few deadline exception.
In order to eliminate compatibility Issues I compile the Spring Zeebe with java 8.
Unfortunately I got a issue as below when executed the install step.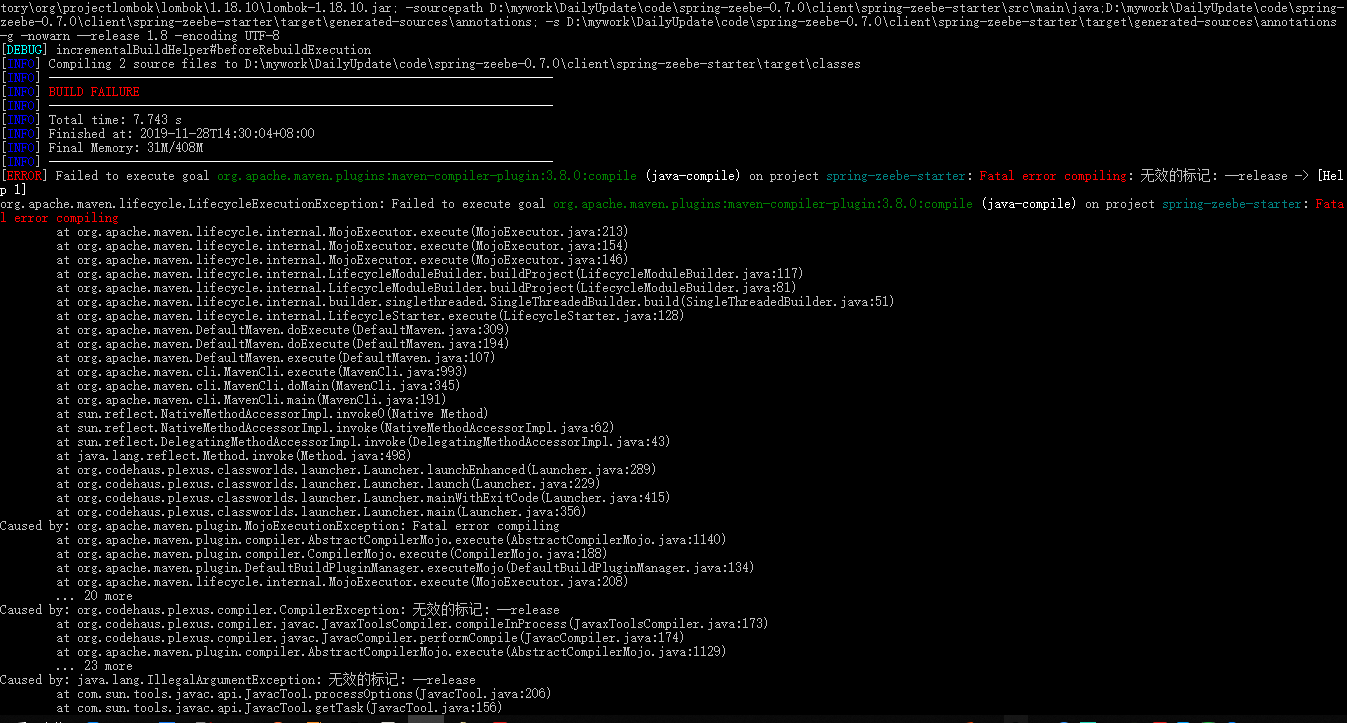 I set the java version to 1.8 in the POM but doesn't work.