Hello guys, I am new here, and I am starting to develop processes with camunda, it is really nice.
I have a process like this, and I want to write a Junit Test for this process.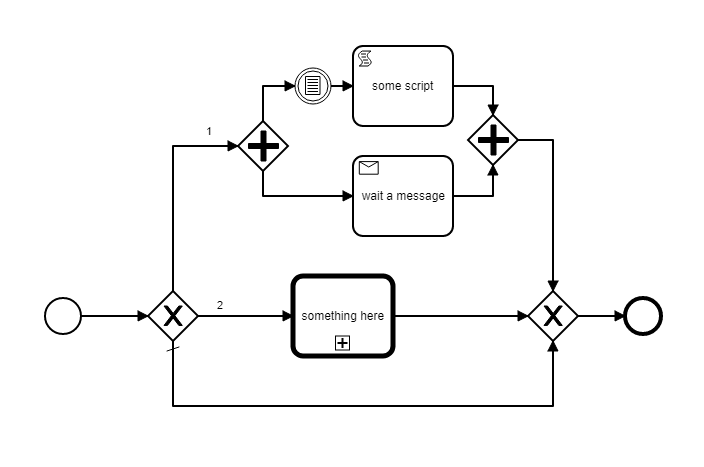 I am stuck at the receive task action. I've tried many ways to say to the engine that the message is received, but I am failing so hard. Most of the times I receive a report like
org.camunda.bpm.engine.MismatchingMessageCorrelationException: Cannot correlate message 'fpiComplete': No process definition or execution matches the parameters
I have already read message and task documentation, have already tried the snippets there, have already tried different ways to do that with the Runtime Service, have already tried to follow as this and I am still not able to complete my receive task.
There is an Advice in Receive Task documentation warning this:
Correlation of a parallel multi-instance isn't possible because the subscription can't be identified unambiguously.
It can be related to my problem? I mean, I am not using multi-instance, or are the parallel gateway splits considered as multi instances?